Note: If you find this to be useful, we will continue to share routes that we find interesting and easy for you to follow on your own. There is so much to see in Mexico City!!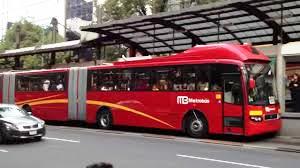 Metrobus Line 1 is a very convenient way to go from the area around Metro Insurgentes (Zona Rosa, Condesa and Roma neighborhoods) and farther south  to the Saturday art and handicraft market (Bazar Sábado) in San Angel, and to the beautiful UNAM campus (called Ciudad Universitaria), and even farther south to the oldest pyramid of this region, Cuicuilco.
To use the Metrobus you need a special transport card, which you can use for the metro (subway), the light rail (the one that goes to Xochimilco), and the Metrobus. These cards are sold at some subway stations, but unfortunately not at MetroBus stations.  HOWEVER even if you are not able to get one, you can always do like the locals and stand outside the entry, offer the ones going in to pay them cash, so they swipe their card and let you pass.  It is 6 pesos per person, per ride.
For more information on the Mexico City metro and metrobus system, please see this excellent explanation by Laura Bronner of the Eternal Expat. Please be aware of your bags and pockets (also front pants pockets, for men!) — we have some excellent pickpockets in the city, and the crowds getting on and off the bus provide a great opportunity for them.
READY TO GO? The stations listed below, are along Line 1 of the Metrobus.  Zoom in to see each station listed. This line goes along the longest street in the Americas, Avenida de los Insurgentes, usually just called "Insurgentes" (pronounced "in-sur-hentez")
The stations Hamburgo and Insurgentes are good for exploring the Zona Rosa. From there, all the stations from Durango to Chilpancingo will take you to Colonia Condesa and Colonia Roma (on the two sides of Avenida Insurgentes).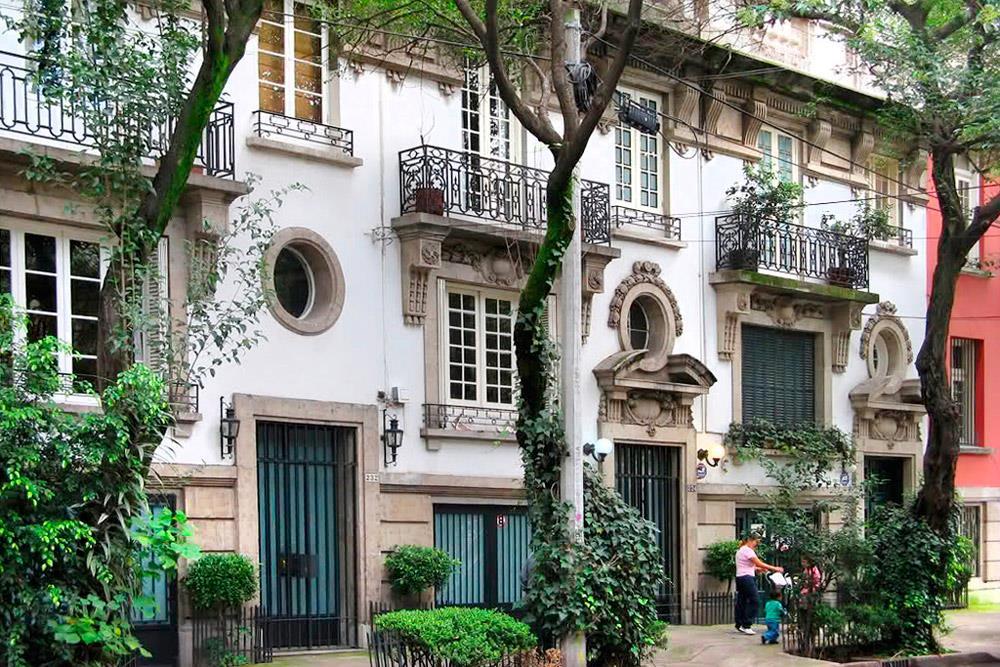 There is a station right at the famous Poliforum Siquieros, but unfortunately the building was slightly damaged in the 2017 earthquake and is closed while being fixed. Farther south, you could get off at the station Parque Hundido if you want to check out this popular park. I do think it is worth getting off the bus at the station Teatro de los Insurgentes, to admire Diego Rivera's mosaic mural on the outside of the the building.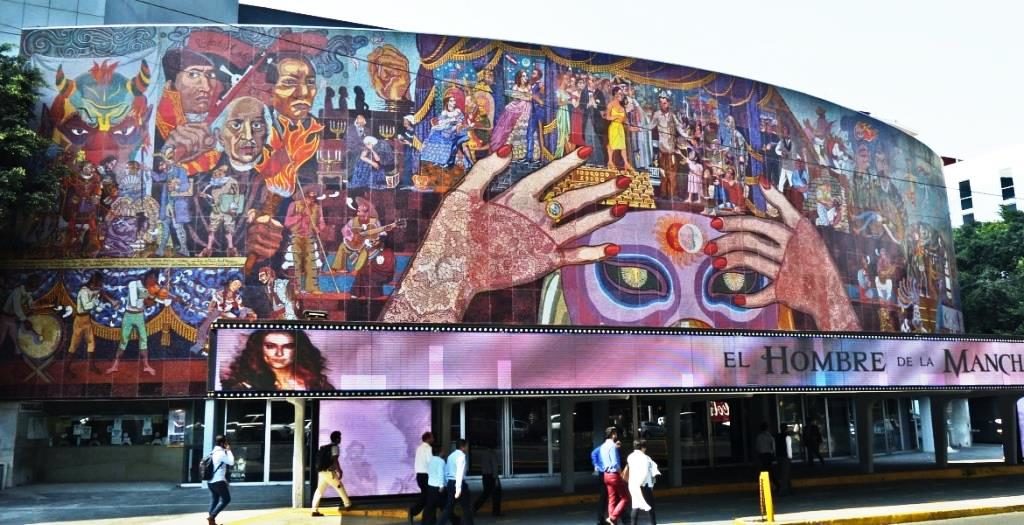 At La Bombilla station, you are a close walk to Bazar Sábado. This Saturday market has a large section dedicated to painters selling their own work, and a smaller section, stores and street vendors selling handicrafts and contemporary crafts. Here you have a map: Really the Bazar starts from where it says Plaza del Carmen, along the little green park, up the street and past Plaza San Jacinto, all the way to little Plaza Tenanitla. Try a wonderful variety of food and drink at the gourmet food market Mercado del Carmen San Angel, right at the beginning of Plaza del Carmen.  Although it has a 10 am opening time listed online, most of the vendors are not fully set up until closer to 11 or 12, and lasts until around 5pm in the winter or 7pm in the summer